Basic Print Reading Seminar
August 22
$125.00 – $175.00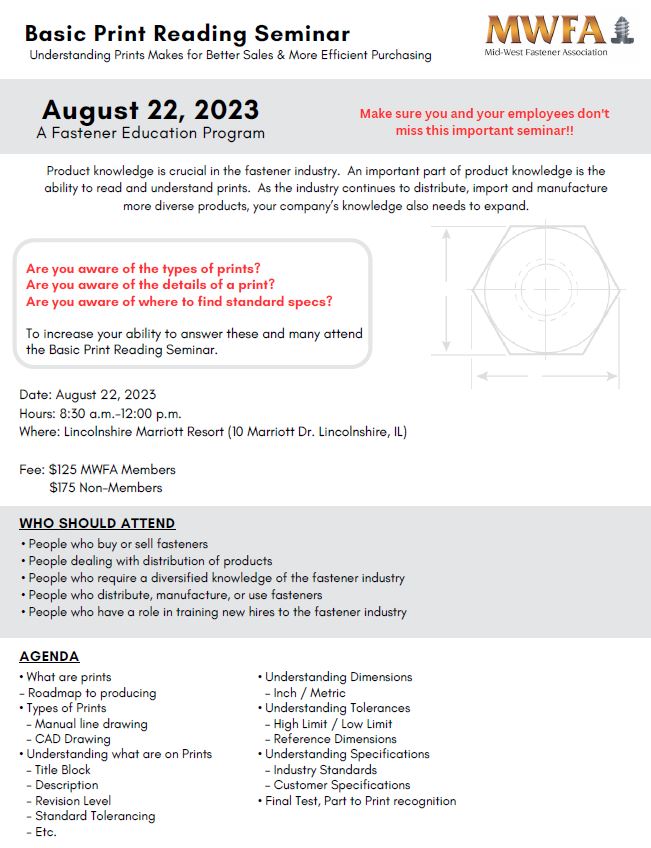 If you would prefer mail-in form: Click here to view/print PDF!
Mail form to: MWFA, P.O. Box 5, Lake Zurich, IL 60047, or email to mwfa@ameritech.net or fax to 847-438-7580 by August 10th. Questions may be referred to Nancy Rich: mwfa@ameritech.net or 847-438-8338.
Registration is not complete until you make your payment online!